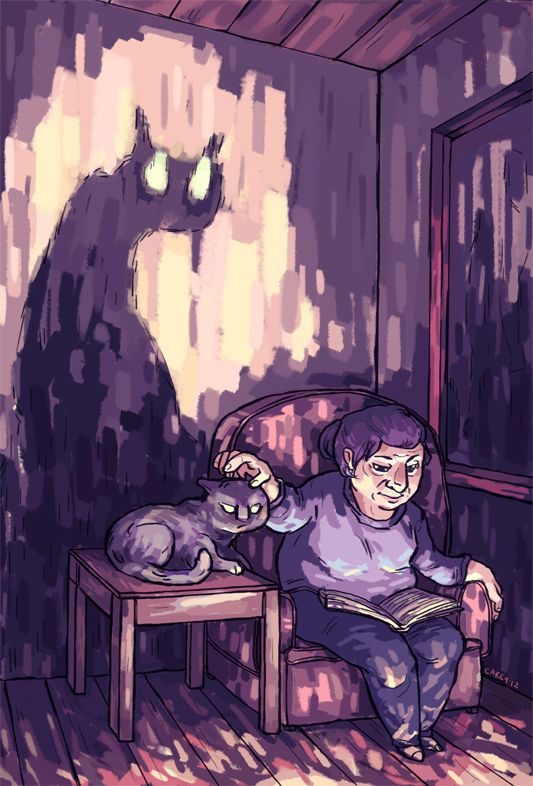 What?! Old Tom dead?!
Finally done with this- I'll get some early concept sketches up soon. You can also see it
on my website
.
I wanted to mess around with getting more texture into colors, as well as some low lighting and a more structured composition than my usual messes. Learned a lot, but time to cut it loose and move on.