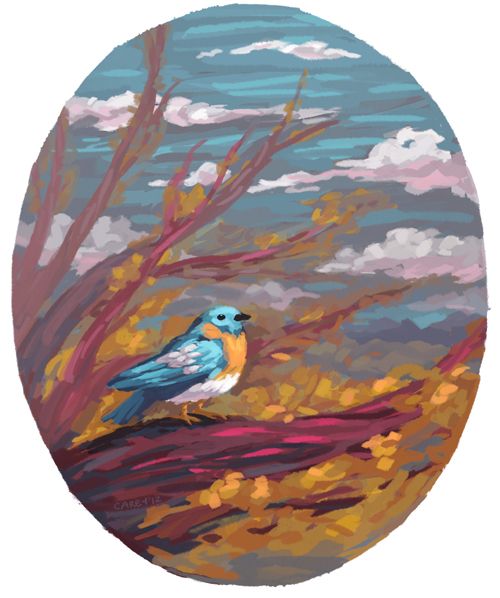 You
just saw
this, but it's come a long way since I
originally sketched it out
, so I'm posting the finished version. Looking at it again reminds me of a few things I'd especially like to work on in future paintings:
- rest areas. This is all very busy; I'd like to try to focus more on using more of a difference in detail level in different areas of the painting.
- direction of the light. there's a general above-right feeling on mr. bluebird, but the foliage isn't all consistent with that.
- unified color palettes. I love how oil painting encourages this with color mixing; I haven't yet figured out a good way to mimic it in PS other than abusing the hell out of color balance and low-opacity fill layers.